Zoom the image with the mouse
CO2 fractional laser stretch marks removal machine
CO2 fractional laser stretch marks removal machine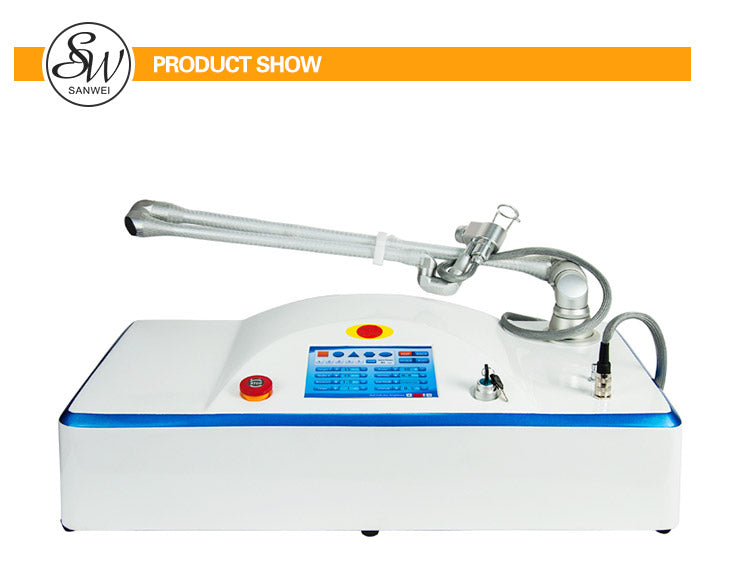 This machine adopts CO2 laser technology and precise control of the scan technology, using the CO2 laser's heat penetrating action, in the guidance of the scan precise scanning, 0.12mm diameter thin minimally invasive aperture was formed by lattice-shaped on the skin. Skin in the effect of the laser energy and heat, wrinkle or scar tissue was uniform gasified instantaneous and formed minimally invasive hole as the center of the micro-heating zone, so as to stimulate the skin synthesize a large number of new collagen tissue. and thus start the tissue repair, collagen rearrangement of a series of body's natural healing mechanisms. Fresh collagen random regenerate, make the treated area of skin becomes smooth, firm, elastic, pores shrink, wrinkle reduction , bags under the eyes disappear, the pigmentation disappear, superficial scar calm, skin texture and skin color gradually improved significantly.
 

Product Name

CO2 fractional laser beauty machine

Power

50W

Voltage

110-240V, 50/60Hz

Wavelength

10600nm

Display

8 inches touch screen

Scan scope

Max 20mm*20mm

Scan area

0.1*0.1mm-20*20mm

Dots quantity

400 dots at most

Packing size

96*61*32cm

Gross weight

28kg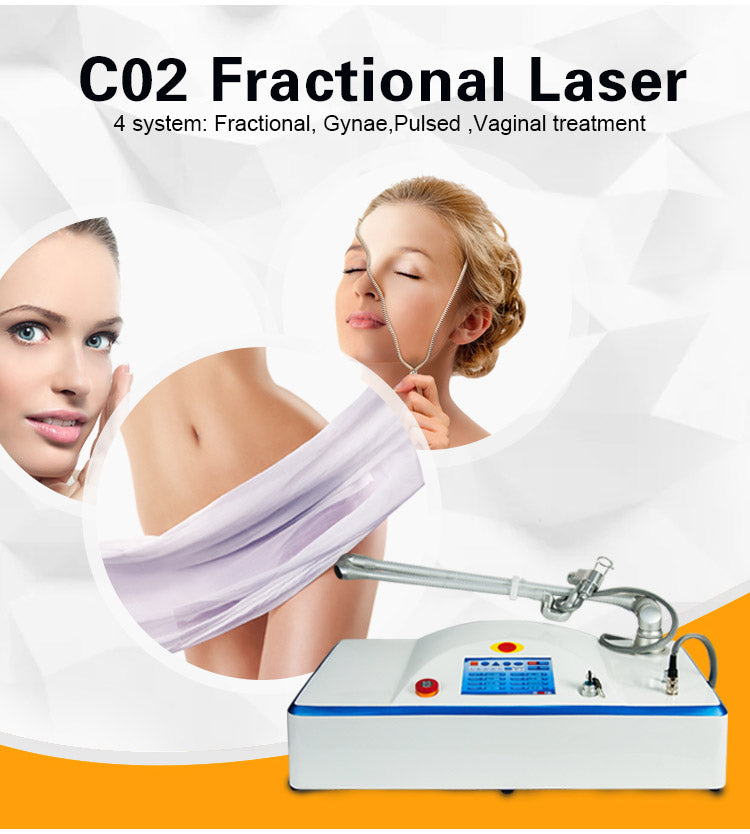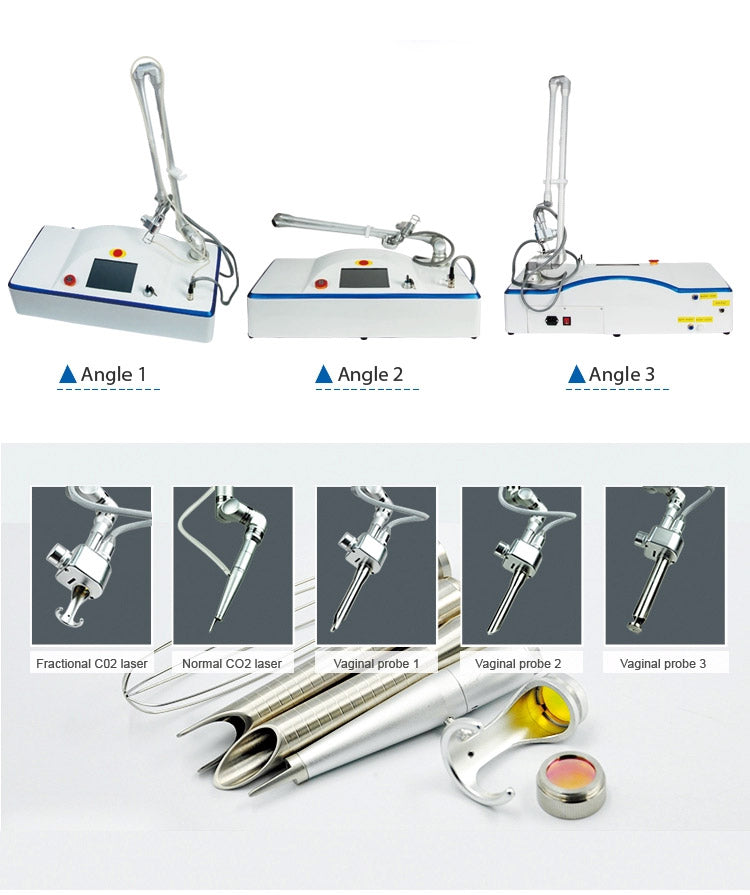 Fractional CO2 laser- Functions
  Fractional CO2 Laser System is a brand new laser rejuvenation technology. It fires a laser beam which is then split into numbers of microscopic beams,
producing tiny dot to peel skin and penetrate the laser beam into the corium.
  The adjustable Fractional CO2 Laser System fires a laser beam which is split into numbers of microscopic beams, producing tiny dot or fractional
damaged area. This allows the skin to heal much faster than if the whole area was treated.
  During the skin self-resurfacing, a great amount of collagen is produced for skin rejuvenation, eventually the skin will look much healthier and younger.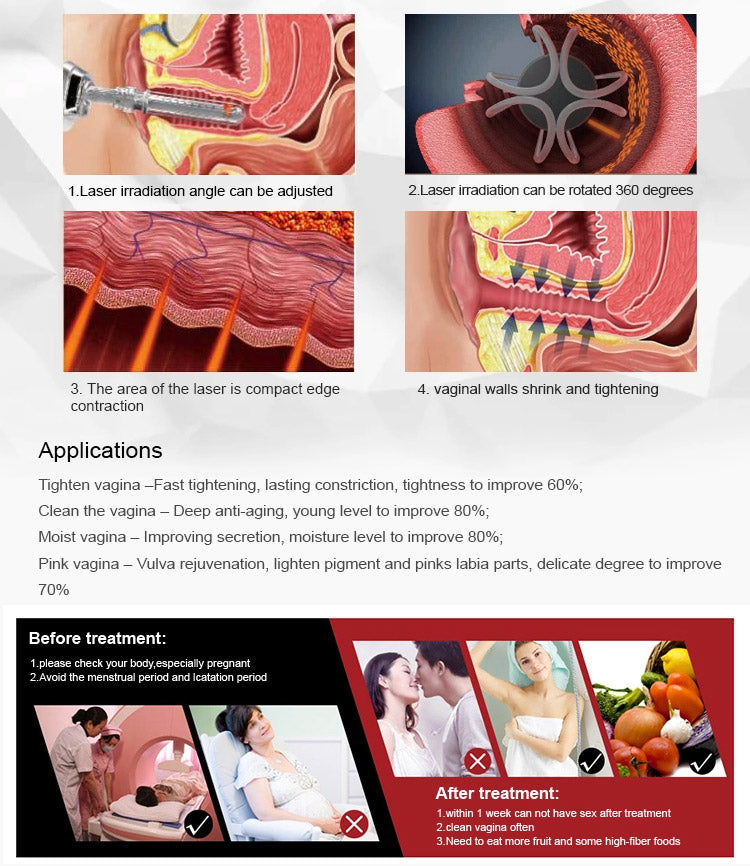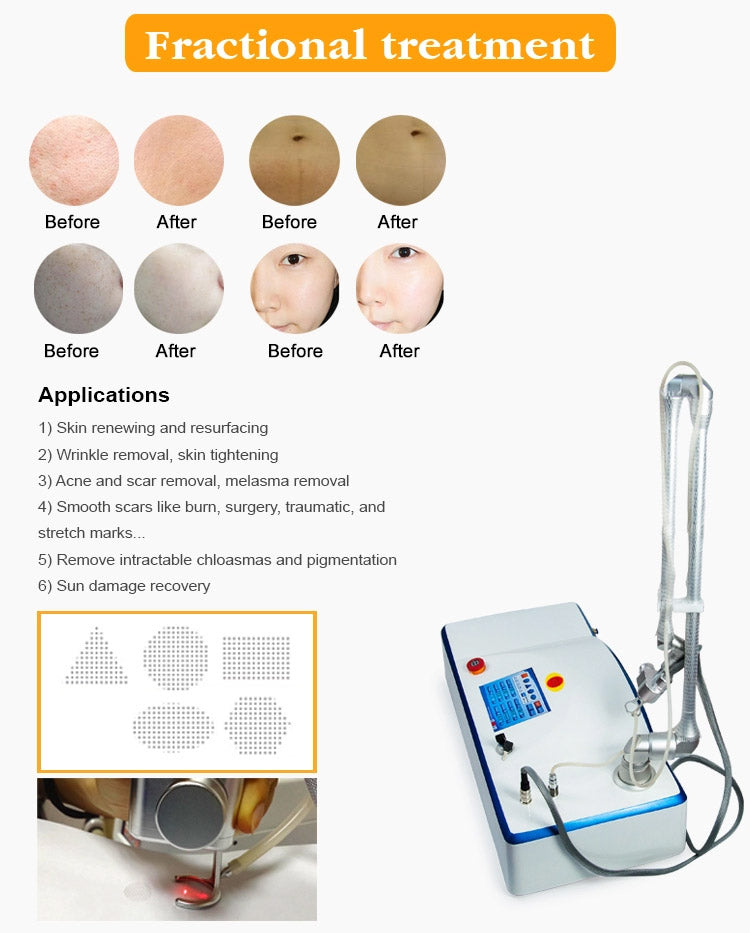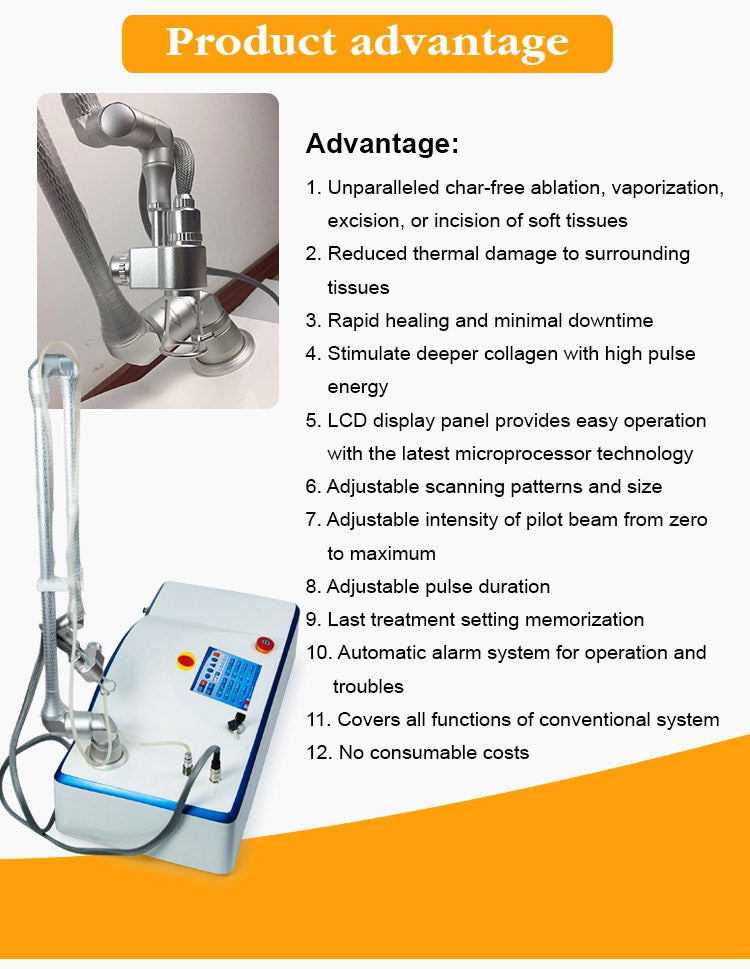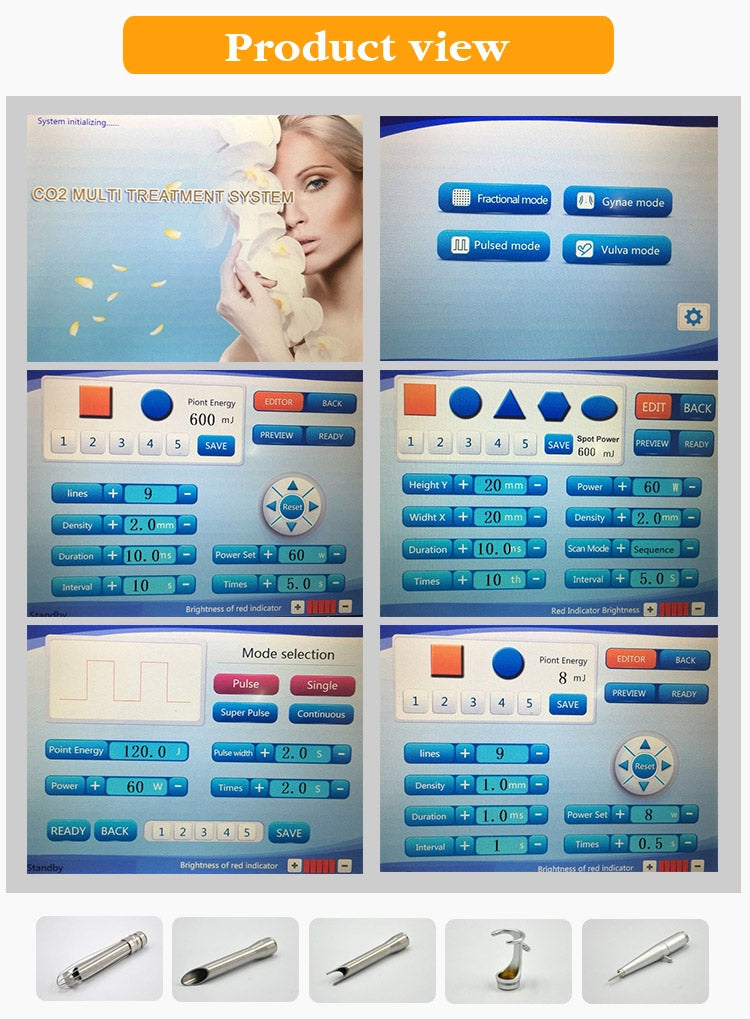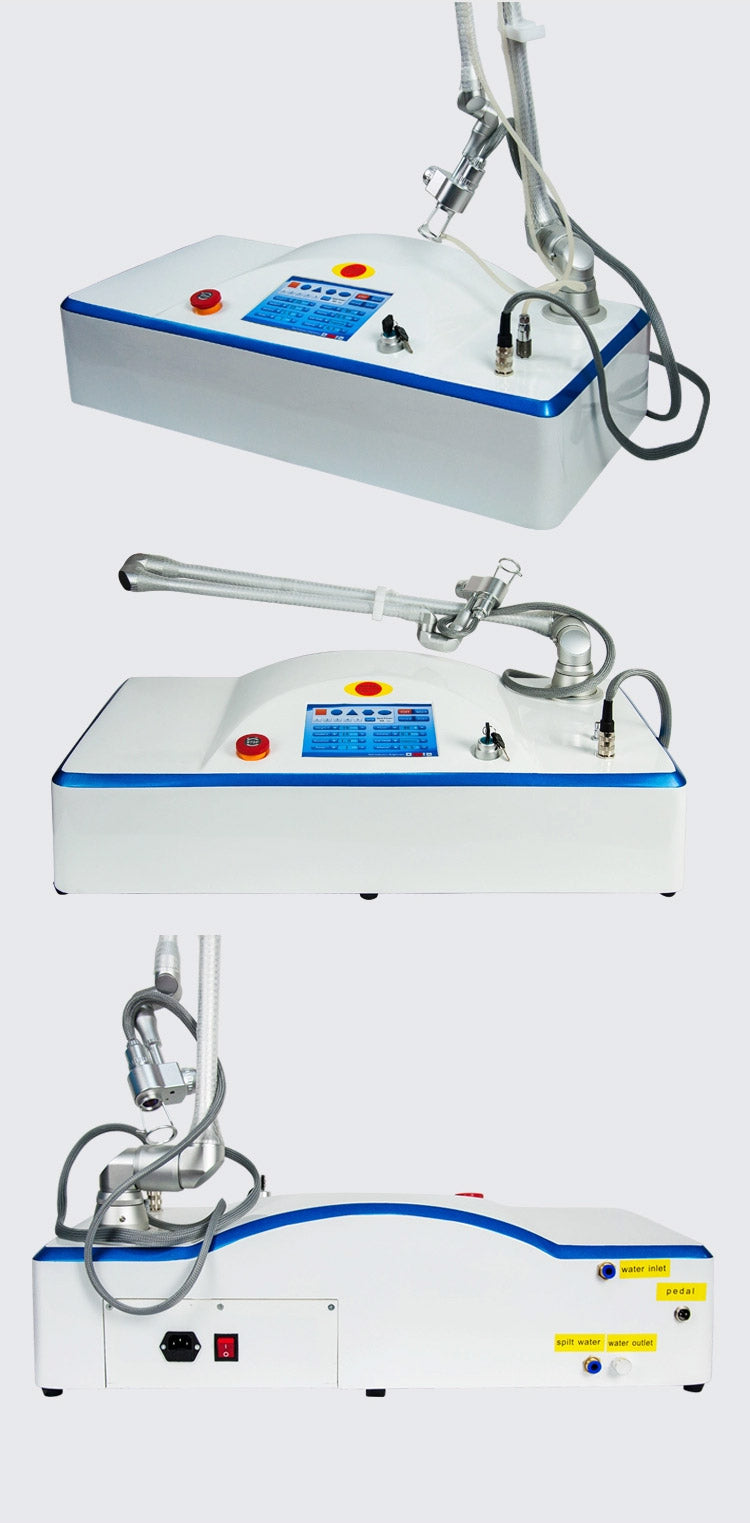 When Will My Order Ship?
Orders for in-stock merchandise placed on weekdays before 1pm EST are usually processed within one business day for shipment. Sanwei group cannot guarantee any specific processing time, and processing times may vary in the event of natural disaster, inclement weather or peak periods.

Shipping Restrictions
Certain destinations are only serviced by select shipping methods. Depending on the shipping address you specify, you will only be offered shipping method options that are valid for that address type.