Zoom the image with the mouse
EMT6 Sculpting Cellulite Reduction Muscle Stimultor Machine For Fat Reducing Muscle Himet Pro building
EMSCULPT is the first device to build muscle and sculpt your body. Through the high intensity electromagnetic therapy procedure one can enlarge current muscles, as well as grow new muscle fibers. The Emsculpt procedure is currently FDA cleared to treat your abdominals, buttocks, arms, calves and thighs. A great non-surgical alternative to the brazilian butt lift.
How Does EMSCULPT work?
EMSCULPT is based on high-intensity focused electromagnetic energy. A single EMSCULPT session causes thousands of powerful muscle contractions which are extremely important in improving the tone and strength of your muscles.
These powerful induced muscle contractions not achievable through voluntary contractions. The muscle tissue is forced to adapt to such extreme condition. It responds with a deep remodeling of its inner structure that results in muscle building and sculpting your body.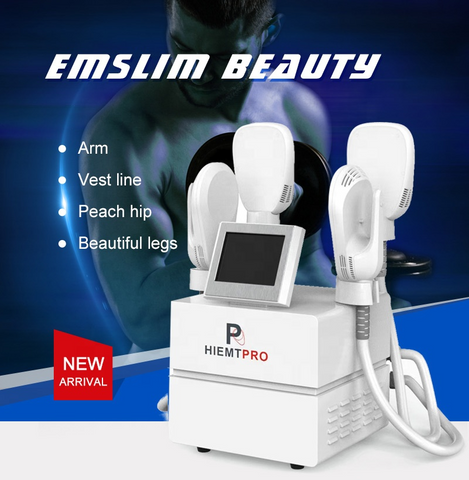 What Is HI-EMT?
HI-EMT
device designed for aesthetic purpose, having 2(two) applicators with
higher intensity. It's cutting-edge technology in non-invasive body
contouring, as it not only BURNS FAT, but also BUILDS MUSCLE.

Additionally, the treatment require no anesthesia, incisions, or discomfort. In fact, patients are able to sit back and relax,
while the device performs the equivalent of more than 20,000 painless crunches or squats.
How Long Does It Last?
The fat loss may be permanent, the muscle effects are long lasting (likely 6 months or longer).
After
an initial series of 4 -8treatments, periodic maintenance (every 3-6
months) is recommended. Reasonable dietary and exercise habits are also
recommended.
Benifits Of HI-EMT?
1. Lying Down for 30 Minutes=5.5 Hours of Exercise
2. Non-invasive treatment with no discomfort,Painless
3. 19% Reduction in Fat
4. 16% Increase in Muscle Mass
5. No downtime
6. Improve confidence in appearance
7. Noticeable, natural-looking results
8. Simple operation and Short treatment times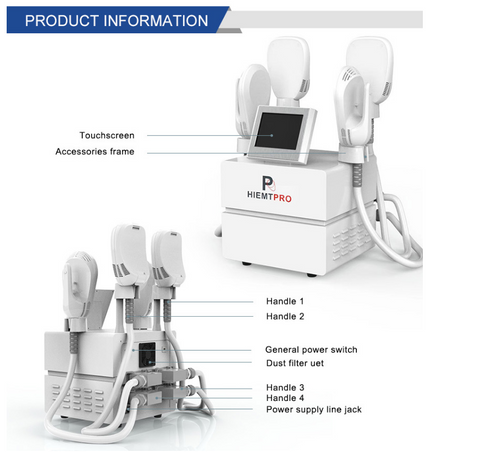 When Will My Order Ship?
Orders for in-stock merchandise placed on weekdays before 1pm EST are usually processed within one business day for shipment. Sanwei group cannot guarantee any specific processing time, and processing times may vary in the event of natural disaster, inclement weather or peak periods.

Shipping Restrictions
Certain destinations are only serviced by select shipping methods. Depending on the shipping address you specify, you will only be offered shipping method options that are valid for that address type.