Zoom the image with the mouse
Portable hyaluronic acid mesotherapy care equipment
Portable hyaluronic acid mesotherapy care equipment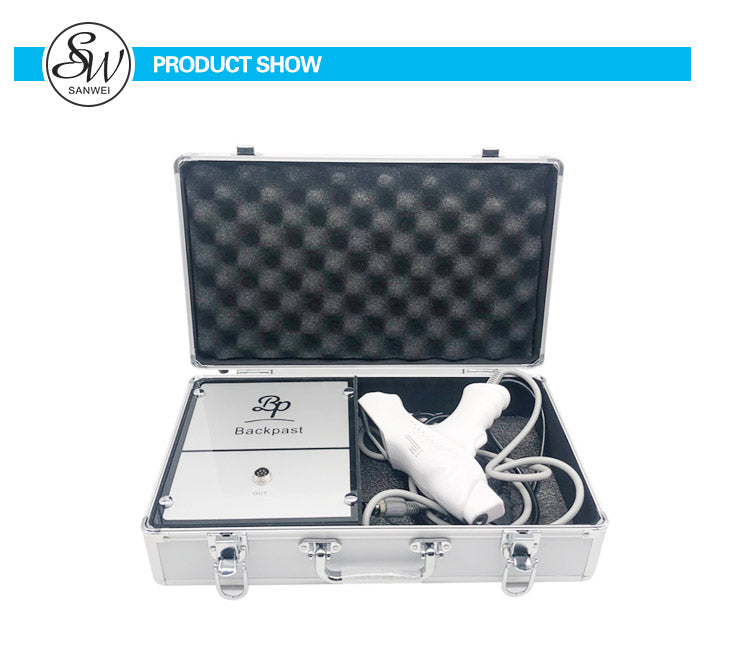 After scientific experiments, this device was used to shoot hyaluron acid into the lips, neck and face without the need for a needle. How does it work? The pressure from the pen is strong enough to force the liquid mixture into the skin. The liquid used for the fillers is hyaluronic acid, acid humans produce naturally.
Hyaluron pen ampoule use to filling the liquid, it is belong consumables
 

Product Name

Portable hyaluronic acid mesotherapy gun

Power

160W

Voltage

110V/240V 50Hz/60Hz

Dose

0.01-0.12ml(5-30LU)

Relative humidity

20%-90% (non-condensation)

Injection depth

6-8mm

Host size

16.8cm*2cm

Packing size

47*17*31cm

Gross weight

 4kg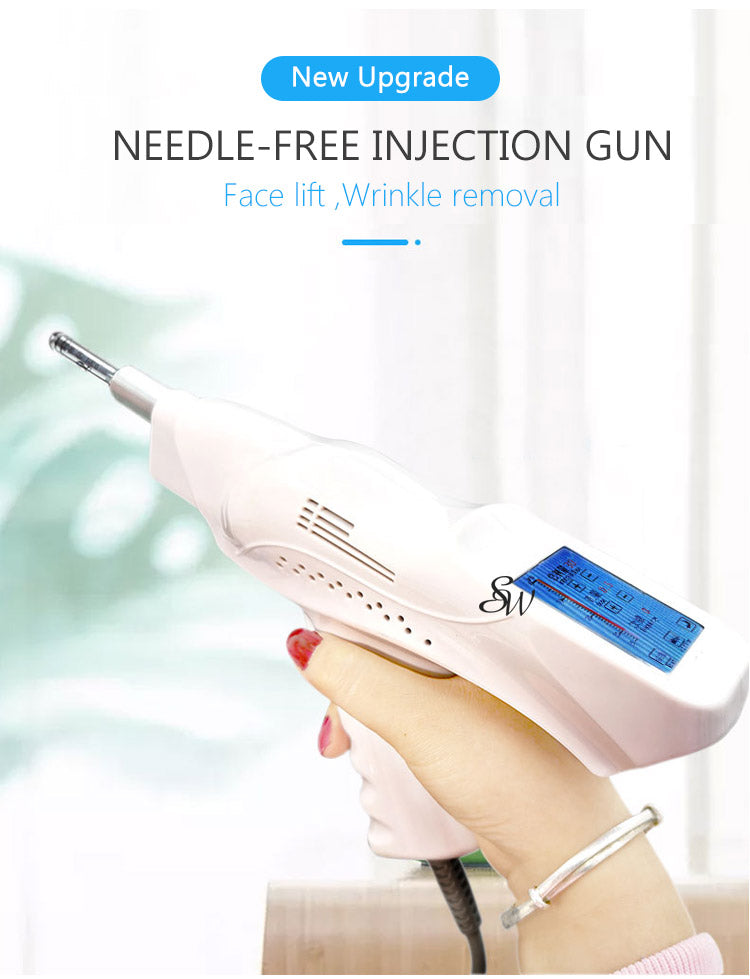 Hyaluronic acid mesotherapy gun of operation
Spring and piston,With the help of the energy of mechanical action, the spring and the special piston in the apparatus allow, under pressure, quickly but gently pushing the drug stream through a microscopic hole into the subcutaneous tissue. Drugs are absorbed much better and faster than with the introduction of a needle, which was confirmed in a series of studies and tests conducted in different countries of the world. Great solution for those prone to scarring and subcutaneous clots.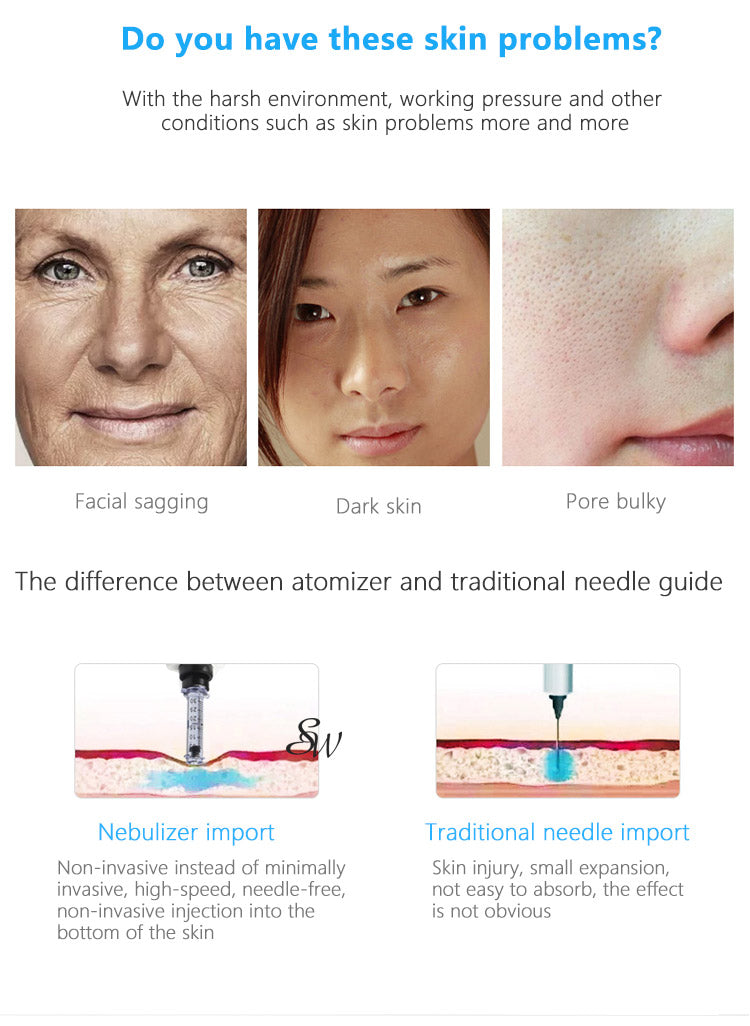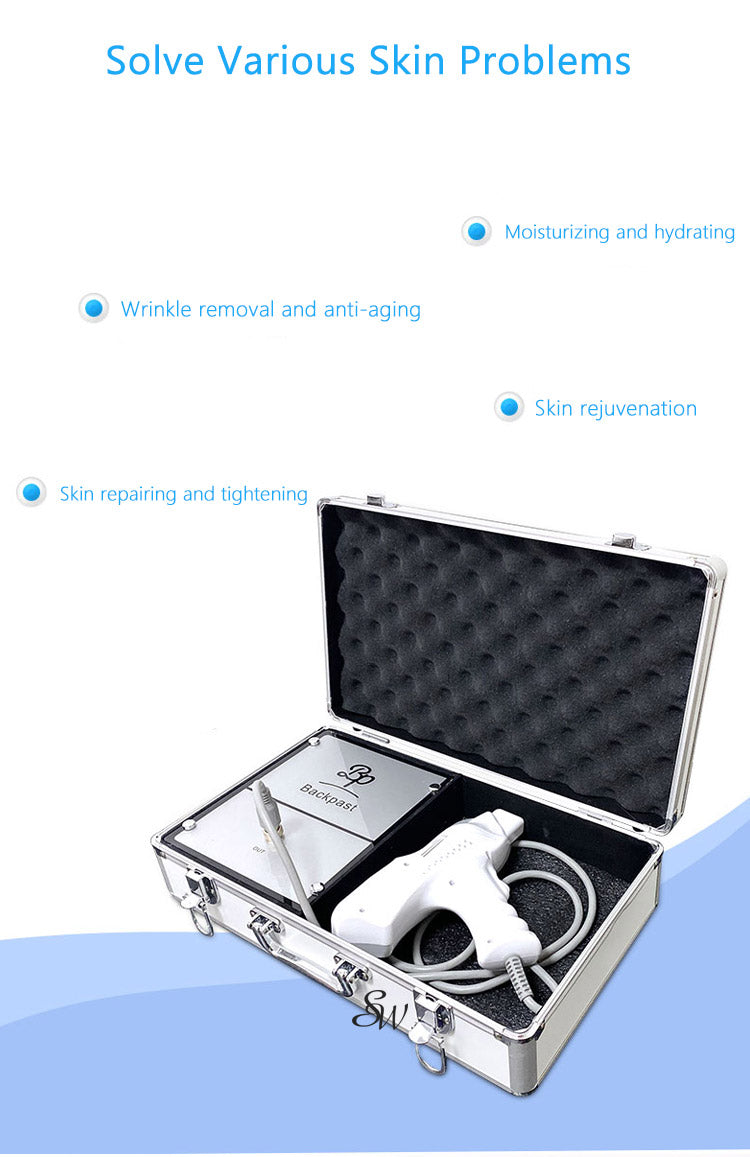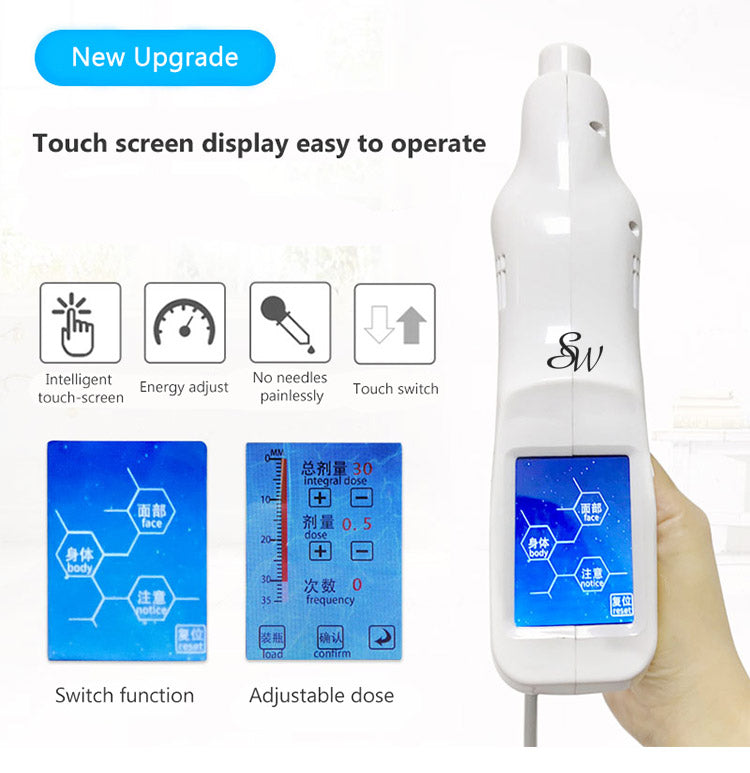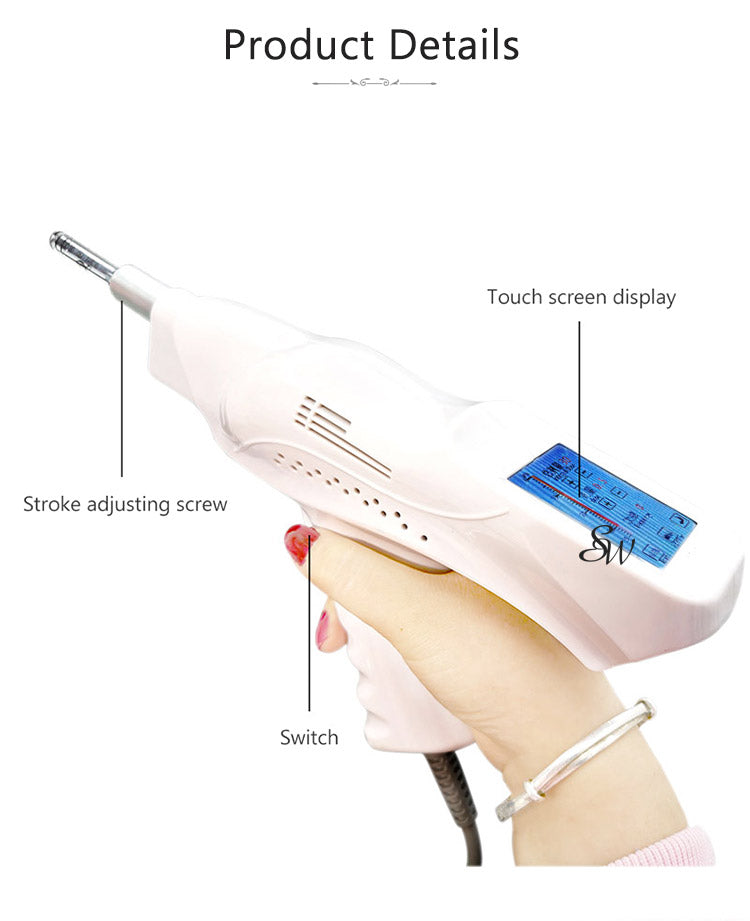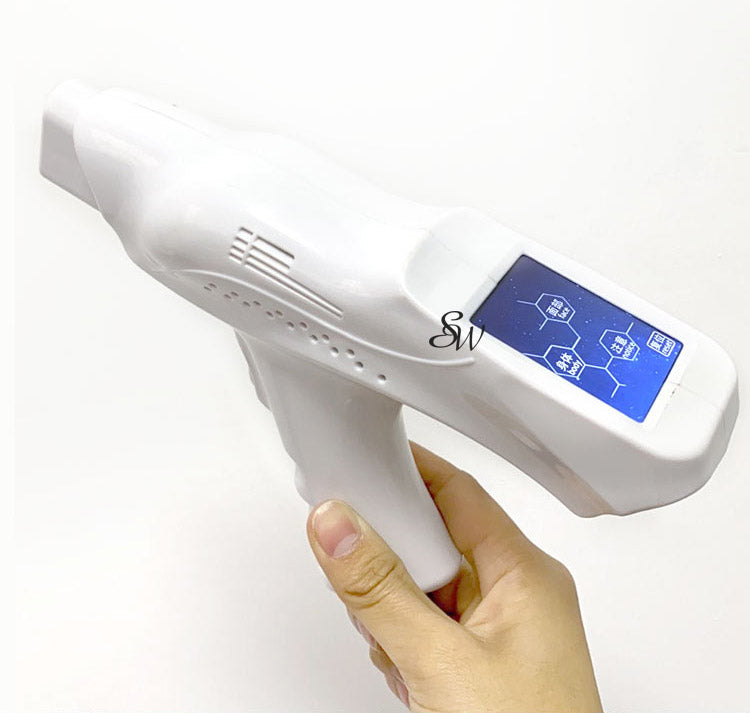 When Will My Order Ship?
Orders for in-stock merchandise placed on weekdays before 1pm EST are usually processed within one business day for shipment. Sanwei group cannot guarantee any specific processing time, and processing times may vary in the event of natural disaster, inclement weather or peak periods.

Shipping Restrictions
Certain destinations are only serviced by select shipping methods. Depending on the shipping address you specify, you will only be offered shipping method options that are valid for that address type.