Zoom the image with the mouse
The RED Ampoule Solution For FACE&BODY Lecithin+Bromelain+Vitamin B12
The RED Ampoule Solution For FACE&BODY Lecithin+Bromelain+Vitamin B12
Package:10ml*5ampoules
The role of The Red Sculpting and Firming Serum:
1. Shaping and firming
2. Break down fat cells and excrete them from the body
3. Skin regeneration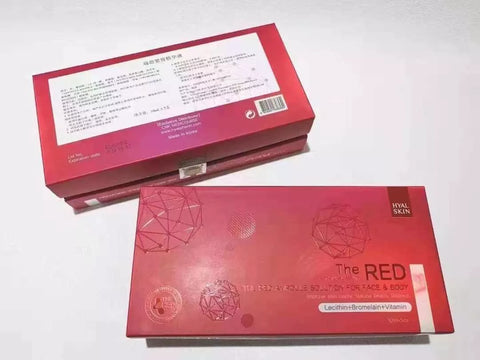 THE RED features:
The RED is different for us: the world's first high-concentrated vitamin B12 and other ingredients added to achieve the effect of shaping and firming! It is suitable for facial and body parts that require shaping and firming. High safety and quick results. Side effects are small. The import permit for non-special use cosmetics has been obtained!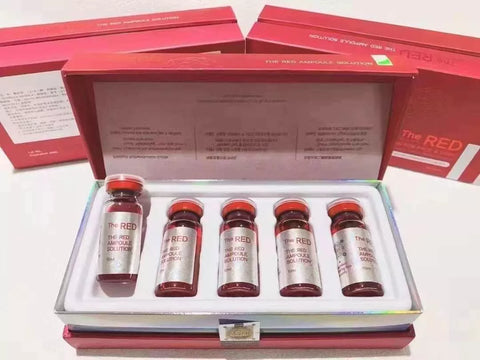 Main ingredients:
Cyanocobalamin (Vitamin B12) is one of the B vitamins. Vitamin B12 participates in some metabolic activities of the human body in the form of coenzyme. If vitamin B12 is lacking, it will cause anemia.
Bromelain
Lecithin

How The RED works:
Vitamin B12 can promote fat metabolism
Lecithin lecithin has fat destruction and transport effects
Bromelain has lipolytic and anti-inflammatory effects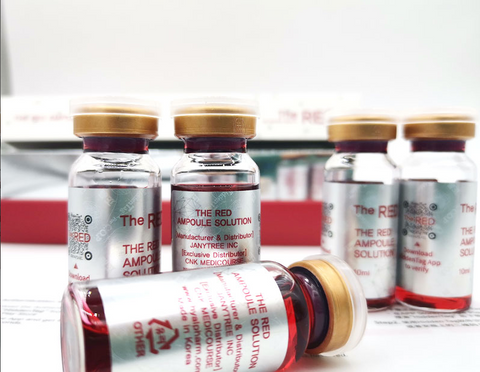 When Will My Order Ship?
Orders for in-stock merchandise placed on weekdays before 1pm EST are usually processed within one business day for shipment. Sanwei group cannot guarantee any specific processing time, and processing times may vary in the event of natural disaster, inclement weather or peak periods.

Shipping Restrictions
Certain destinations are only serviced by select shipping methods. Depending on the shipping address you specify, you will only be offered shipping method options that are valid for that address type.